Health. Education. Empowerment.
To empower the youth and people of Mindo, Ecuador and other communities globally, through education, health and disaster relief programs and initiatives, in an effort to end poverty and provide humanitarian and medical aid to those in need.
NUTRITION
SUSTAINABILITY
PROJECT
BY THE NUMBERS
30+
STUDENTS
received a university degree
through the Bridge Program
70,000+
CLINICAL VISITS
since the launch of the
annual medical mission
4+ TONS
OF MEDICINE
and supplies delivered by
medical mission team on
an annual basis
40,000+ POUNDS OF
HUMANITARIAN AID
distributed directly to those
in need in post-natural
disaster areas
Meet Erick Quiroz
Bridge Program Scholarship Recipient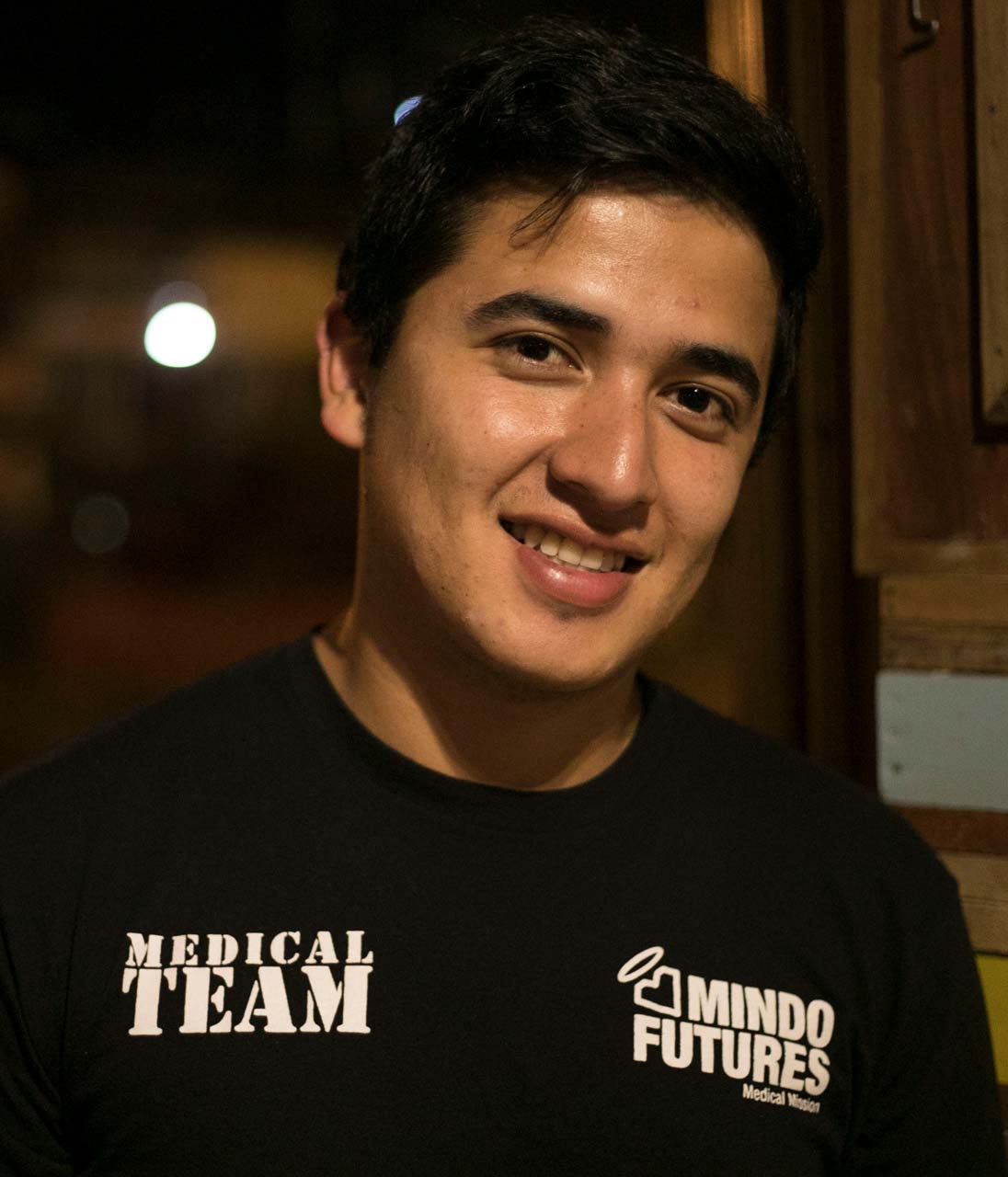 Ever since Erick was a young child attending UEFTE, his mother saw his potential and held him to high standards. Erick was hardworking and incredibly bright, which was especially evident at the end of each school year when he would consistently receive the "Best Student" diploma. (He received this award 13 times.) His 8th grade year started out strong, but took a turn when his mother became suddenly ill. She passed away unexpectedly, leaving an immeasurable void in Erick's life.

Because he knew his mother would want him to continue his education, Erick kept up his grades and remained at the top of his class until he graduated. He received the Bridge Program Scholarship and went on to attend university in Quito, where he persevered through every challenge and worked tirelessly to earn his degree in computer engineering.
NEXT STORY
Meet Julissa Silva
Patient, Health Program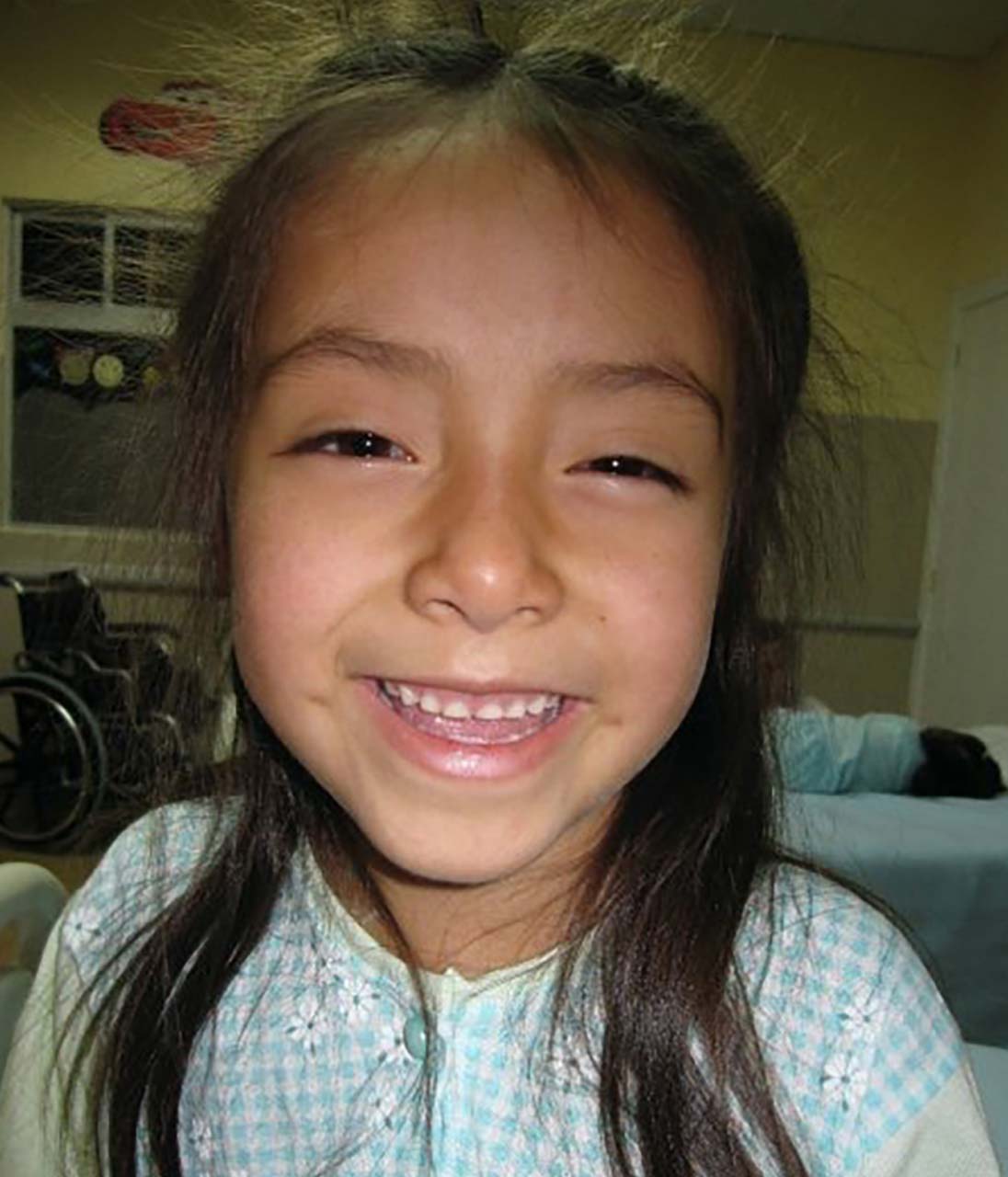 In 2009, during our 2nd annual medical mission to Mindo, Ecuador, we encountered a patient who changed the spectrum of our mission forever.

Julissa, a young 6-year-old girl with eyes that could light up any room, and a face of fear and nervousness that made your heart fall out of your chest, walked into the clinic of one of our pioneer volunteer physicians, Dr. Reuven Bromberg. Her family traveled from three hours away in hopes of being seen and attended by a physician. They'd heard about the mission from a family with a young boy named Garreth, who had the identical cardiac medical condition, and had received help the previous year by the mission.

After a lengthy clinical visit, Jason & Amanda (siblings and co-founders of Mindo Futures) were immediately summoned to Dr. Bromberg's clinic and given the details of the urgent need which required life-saving surgery. After this emotional consultation, Mindo Futures assured the family that they would do anything and everything possible of getting this young lady the medical care she needed.

With the support of many, we were able to acquire all the necessary medical items for Julissa to be placed at the top of the waiting list for surgery and be operated on in less than 90 days.

Seeing her in the recovery room, post-surgery, with lips full of color, was a moment we shall never forget.

Jason spent several days by Julissa and her family's side while she recovered in the hospital. She returned home, smiling from ear to ear, full of life and emotion, knowing that she would now be able to resume life without further cardiac complications.

Julissa is now an amazing 16-year-old high school student, with straight A's, and is on her school's soccer team. However, one of our favorite parts of this story is that Julissa has continued to return to the medical mission, not for herself, but to serve others as a volunteer. She is family, a member of our team, and is a living testimony of why we do what we do for others.
NEXT STORY
Meet Luis & Amado
Farmers, Nutrition Sustainability Project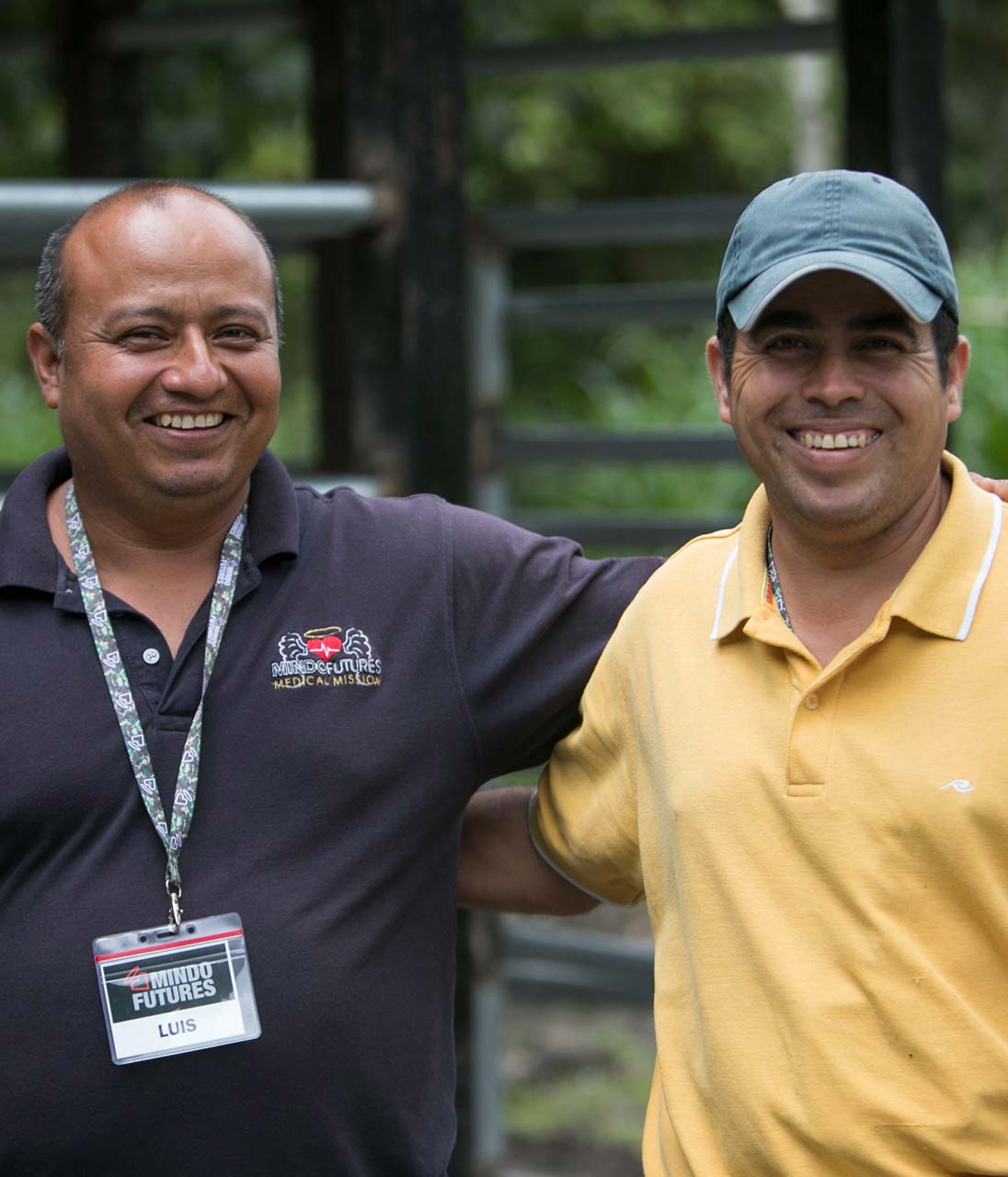 Luis and Amado have worked on the farmland, right beside UEFTE, for more than 15 years each, helping provide nutrition for the school students. Now, they teach some of the children the technical and business skills of running a farm. The goal is to grow enough fish and livestock to start selling them to the townspeople of Mindo, turning the farm into a self-sustaining project that profits the school's children and the town at large.
NEXT STORY
DONATE
Make a one-time
or recurring donation
to the program
of your choice.
[ LEARN MORE ]
VOLUNTEER
Participate in one
of our mission
trips or join
us locally.
[ LEARN MORE ]
FOLLOW US!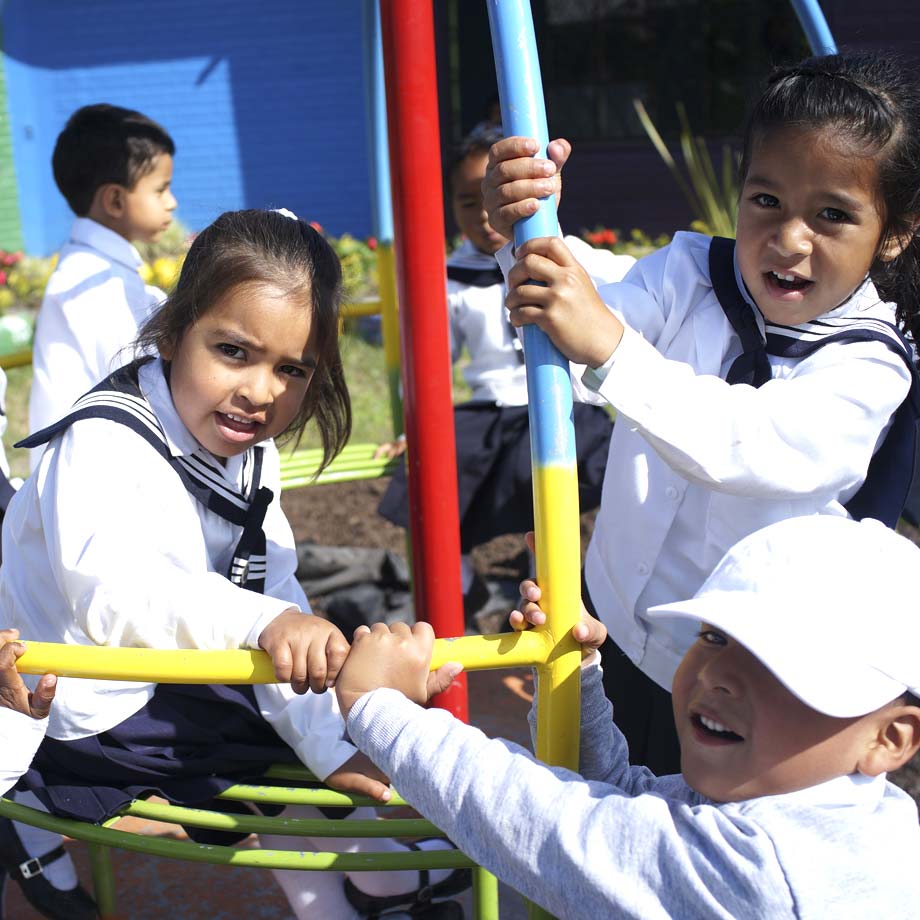 Stay connected and follow our adventures on all of our social media platforms! Plus, find out more about upcoming projects, past events and our latest initiatives to empower the youth.